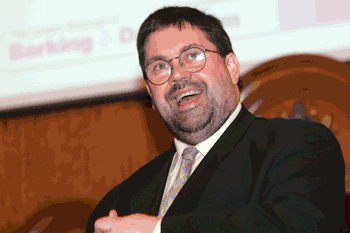 Public sector finance experts have urged the Government to increase funding for social care by £14bn in a 'wish list' for a forthcoming review.
The Chartered Institute of Public Finance and Accountancy (CIPFA) says the proportion of 'tax take' channelled into care services should be increased from 22% to 24%.
It also says the effectiveness of existing spending programmes such as the Winter Fuel Allowance should also be re-evaluated as part of the government consultation, along with the 'triple-lock' on pensions rises.
The series of demands, part of a submission for the government's green paper on social care due out shortly, says funds should be reallocated 'based on need and effectiveness'.
It says the imbalance between social care, as a largely paid-for service, and health, an 'essentially free service', should be reviewed.
CIPFA chief executive, Rob Whiteman, said: 'The green paper is our best hope at ensuring there will be a long-term solution to the social care funding crisis.
'So it is vital that the Government seize the opportunity to make real and lasting change by exploring more radical funding options. Including, increasing the sector's tax take.'
'No stone should be left unturned. The Government must have the courage to evaluate current spending programmes, such as the Winter Fuel Allowance, in terms of their effectiveness and question whether money could perhaps be better spent elsewhere.'
A 'live debate' over the funding of adult social care is taking place in Government, minister Caroline Dinenage has insisted.