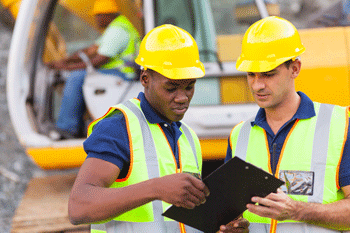 Two-thirds of businesses want the Government to speed up infrastructure action, according to the 2015 CBI/AECOM Infrastructure Survey.
The majority (94%) of the 722 firms surveyed say the quality of infrastructure is a key-deciding factor in planning their investments.
But, the survey found, 62% of businesses are concerned about the pace of progress on the delivery of infrastructure projects, and 53% believe they won't see the necessary upgrades in the next five years.
The business community has, the CBI and AECOM claim, welcomed recent moves by the Government to improve the UK's infrastructure. 43% of all businesses and 49% of infrastructure providers see UK infrastructure improving instead of deteriorating.
Devolution has also been well received with 61% of firms believing it will improve the delivery of local infrastructure, rising to 73% among English companies.
There are, however, £411bn worth of infrastructure upgrades that need to be delivered, according to the CBI and AECOM.
These include a new runway in the South East (important to 91% of firms), upgrades to the rail network (45% of firms want spending increased), and investment in a diverse, secure energy mix (vital to 97% of firms).
John Cridland, CBI Director-General, said: 'The arteries of modern Britain are working overtime. Whether it's our creaking railways, clogged roads, and crowded runways, or our digital links and the energy to power them struggling to keep up, businesses now want the Government to deliver the large scale upgrades that it has made ambitious strides towards.'
He added: 'The quality of infrastructure is a key factor in firms' investment decisions, so businesses, communities and the whole country simply can't afford the cost of inaction.'