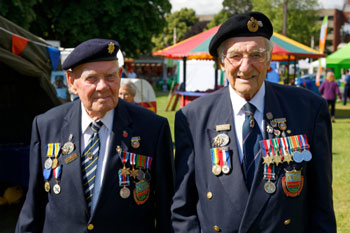 Local authority leaders have called on the Ministry of Defence to work with councils in helping members of the armed services transition to civilian life.
The Defence Select Committee today published its Armed Forces Covenant Annual Report 2018 which set out a number of challenges faced by the families of service personnel.
It found, in particular, that service families were reporting concerns over school admissions and service children were less likely to go to university than the general population.
It also said the full participation of devolved administrations, especially through the recently formed Veterans Board, was 'essential' in ensuring UK wide implementation of the Covenant.
The Armed Forces Covenant is a commitment to ensuring that those who serve or have served in the armed forces, and their families, are treated fairly. The Veterans Board is a ministerial board which focuses on healthcare, housing, education, and employment opportunities.
Responding to the committee report, Cllr Ian Hudspeth, chairman of the Local Government Association's Community and Wellbeing Board, said: 'There are more than two million veterans in households living in England and Wales who often face significant barriers to accessing vital local services.
'Armed Forces serving personnel, veterans and their families are valued members of local communities which is why every single council signed up to the Armed Forces Covenant and works hard to provide a range of services to support them, including housing, money advice, employment support and health and wellbeing services.'
'In order to adequately meet the needs of veterans and prevent the need for longer-term support, the Ministry of Defence and other partners need to work with councils before, during and after the transition of service personnel into civilian life,' he continued.
'Our veterans deserve the best support. Councils need long-term, adequate funding from the Government so they can ensure that they receive just that.'