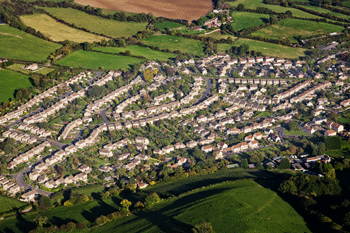 Building companies have cast doubt on research showing a million new homes could be built on undeveloped brownfield sites.
The National Federation of Builders (NFB) says the tool developed by the National Housing Federation (NHF), representing housing associations, was out of date.
Last week the NHF announced it had designed an interactive map showing all the brownfield sites in the country and how many new homes could be built on them.
But the NFB today said the map was based on out of date local plans and urged decision makers not to assume it could deliver the number of homes suggested.
The NFB's chief executive, Richard Beresford, said: 'This tool is another example of the private sector rising to the housing challenge.
'It may not give the full brownfield story, but it serves as a reminder that local authorities must do more to enable development within our existing communities.'
Rico Wojtulewicz, senior policy advisor of the House Builders Association, added: 'There are a large number of brownfield sites not included in this tool, as well as sites that are not deliverable.
'Mapping them helps the entire housing supply chain understand how complex land ownership and sites allocations really are.'