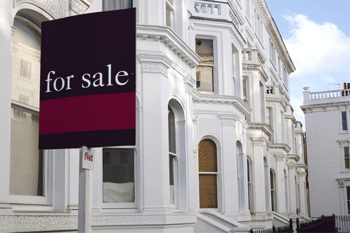 The chancellor has extended the stamp duty holiday and created a new mortgage guarantee scheme for people who can't afford a big deposit to help boost the housing market in his Budget.
The mortgage guarantee scheme will offer 95% mortgages for houses worth up to £600,000 to help those who can only afford a smaller deposit get onto the housing ladder.
Mr Sunak also extended the temporary cut in stamp duty until September. The £500,000 nil rate band will be extended until 30 June, when it will drop to £250,000. It will return to its usual level of £125,000 from 1 October.
Mr Sunak said: 'Even with the stamp duty cut, there is a significant barrier to people getting on the housing ladder - the cost of a deposit. So I'm announcing today a new policy to stand behind homebuyers - a mortgage guarantee.
'Lenders who provide mortgages to homebuyers who can only afford a 5% deposit will benefit from a Government guarantee on those mortgages. I'm pleased to say several of the country's largest lenders including Lloyds, Natwest, Santander, Barclays and HSBC will be offering these 95% mortgages from next month.'
Melanie Leech, chief executive of the British Property Federation, said: 'Mortgage guarantees have a mixed history. They can inflate house prices, which was the experience of the Help to Buy mortgage guarantee scheme that ended in 2016. We support government efforts to help more people on to the housing ladder, but this will require supporting housing supply as well as demand.
'Getting that balance right is key, and fit-for-purpose planning reforms will make or break this ambition.'