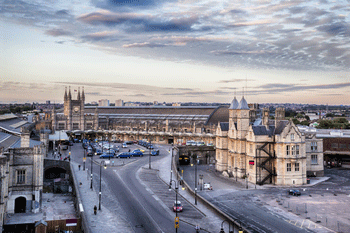 Bristol City Council has been forced to award its energy contract to one of the Big Six, despite owning its own energy supplier.
The council said British Gas had the highest score when it carried out a full tender process so was unable to continue to award the contract to its energy company Bristol Energy.
Bristol Energy was set up by the council is 2015, with the aim of offering customers an alternative to the Big Six and generating new income for the council.
However, the council said Bristol Energy does not meet the criteria for not carrying out a tender process when awarding contracts.
Cllr Craig Cheney, the council's cabinet member for finance, said: 'We are obliged to competitively tender our utilities contracts in line with public sector procurement regulations. This means that many different suppliers can bid for the business and contracts are awarded based on a set of pre-determined criteria.
'We are fully behind Bristol Energy, but we must follow the procurement rules when awarding public contracts using public money.'