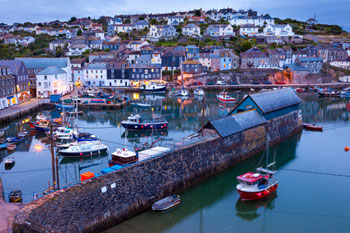 Council warns it could lose out on 'hundreds of millions of pounds' in the event of a Brexit, despite Government assurances lost EU funding would be covered.
Cornwall Council has estimated it would lose £350m if the UK left the European Union and has pledged its support to the Local Government Association's (LGA) campaign for all EU funds to be honoured.
Chancellor Philip Hammond announced at the weekend the Treasury would cover all structural and investment fund projects paid for by the EU on the condition the agreements were reached before the Autumn Statement.
However, the LGA argued Whitehall's promise 'falls well short of the full guarantee we are urging the Government to make.'
'The limited guarantee for some schemes leaves Cornwall hundreds of millions of pounds short of what we were promised we would receive by MPs who backed the Brexit campaign,' said Julian German, Cornwall's cabinet member for economy and culture.
'Major funding streams such as contracts for EU structural funds and European Maritime Fisheries projects beginning after the Autumn Statement have no guarantee of continuation at all. This simply isn't good enough.'
Cllr German also emphasised the importance of EU funding in the face of Government cuts.
'With the continuing reduction in our funding from the Government, EU funding, or its replacement, is vital to support economic regeneration, helping individuals to gain new skills and businesses to create well paid jobs,' he said.
Cornwall, which voted leave in the recent referendum on EU membership, benefits from money redistributed by Brussels. The European economic regeneration programme for the region - the Cornwall and Isles of Scilly Growth Programme - is worth nearly €604m.