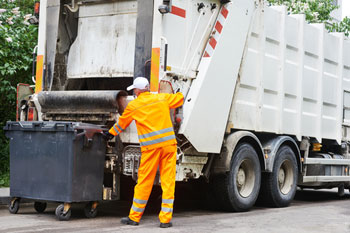 A West Country borough has decide to join local authority owned company Ubico Ltd, in a move set to save it almost £100,000 a year.
Tewkesbury Borough Council last night agreed to unite with the company, which is also owned by Cheltenham Borough and Cotswold District councils.
Ubico will provide services in Tewkesbury including waste and recycling collection, street cleansing and grounds maintenance.
Following a one-off set up fee of £86,000, the move is ultimately expected to save the borough £364,000 by 2019/202, with subsequent annual savings of £99,000.
After joining Ubico in April 2015, Tewkesbury will keep control of how services are delivered. The borough said residents 'won't notice a difference' to the services they receive.
Cllr Jim Mason, Tewkesbury's lead member for clean and green environment, said the decision meant the local authority could 'continue to provide the same level of service while also exploring how we can improve on what we do'.
'On top of this we will be achieving significant savings, which will help us to make sure we are providing the best possible value to our residents,' added Cllr Mason.
Managing director of Ubico, Rob Bell, said: 'Ubico has worked closely with the council over a number of years and we know how much they value their environmental services such as waste and recycling.
'The existing environmental services team will transfer to Ubico and they already deliver a high performing service. Moving forward, we will work together as one team to provide the same high quality services currently enjoyed by residents whilst working to reduce overheads and improve value for money.'