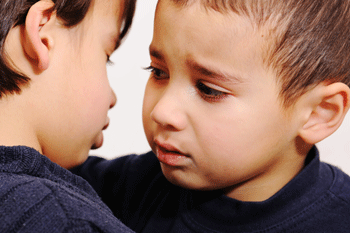 A culture of 'blame, shame and fear' has permeated the children's social care system, the Care Crisis Review has revealed.
The report - which was set up after the number of children in care and the number of care order applications reached record levels - has found there is a 'crisis' across the child welfare and family justice sectors.
It also found a 'palpable sense of unease' about how lack of resources, poverty and deprivation are making it harder for families and the system to cope.
It sets out 20 options for change including moving away from an undue focus on processes and performance indicators, changes in statutory guidance in order to promote relationship-based practice and a ring-fenced fund for local authorities to act as a catalyst for change.
Nigel Richardson, chair of the Review, said: 'The way forward has to be about working with complexity to offer hope. Offering an inclusive approach to family decision making so that families are helped to better understand the concerns about a child's welfare and then helped to coordinate and propose a safe response to those concerns from within their own, usually extensive, family and friends network.
'It's about moving away from an over reliance on the language of assessment and intervention and more towards understanding and helping. It's about being less adversarial, risk averse and harsh and much more collaborative and kind.'
The review also backs calls for the Government to address the £2bn shortfall in children's social care services.
In response, Cllr Richard Watts chair of the Local Government Association's Children and Young People Board said: 'The crisis facing children's services goes beyond providing vital support to a record number of children in care. In addition, councils are also now starting more than 500 child protection investigations every day on average, and have a child referred to them every 49 seconds on a daily basis.
'The care that children and young people receive can be a positive life-changing experience and set them on the path of a thriving and prosperous future. The Government urgently needs to commit to fully funding these services so that councils can manage the rising demand for help, while also providing the additional resources they need to support families before problems escalate to the point where a child might need to come into care.'
The review did conclude that the child welfare legislative framework is basically sound and there are some local authorities that are bucking the national trend.