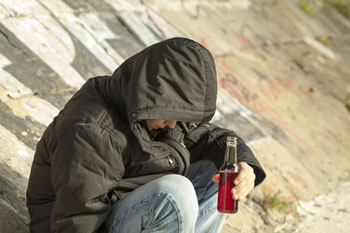 Funding for early help services has fallen by £1.8bn in the last five years, potentially damaging the lives of children and young people, a new investigation has revealed.
Research by The Children's Society and the National Children's Bureau (NCB) found early intervention funding across welfare, social care and children's services in England has been cut by 55%.
The charities warn that this puts children and teenagers at 'greater risk' of suffering longer term difficulties and could also lead to increased costs for the taxpayers due to greater demand for criminal justice, health and social services.
'It is positive that councils have done their best to protect services but there is no getting away from the fact that they have also had to make significant cuts which will impact on the lives of vulnerable children,' said Anna Feuchtwang, chief executive of NCB.
'Before making more cuts that cost government needs to think again. It should work with councils to gain a better understanding of how services have been reconfigured and commit to fund early intervention provision that make a dramatic difference to children's lives.'
A freedom of information request conducted by Children & Young People Now also revealed that local authorities are planning further reductions in spending on children's centres and young people's services in 2015/16.
The charities are calling on the Government to increase funding for early intervention services in the Summer Budget to enable local authorities to protect family support services.
In response, Carey Oppenheim chief executive of the Early Intervention Foundation, said: 'This report is a helpful analysis of the pressures on early intervention funding but also highlights the lack of clarity that exists about what is currently spent on early intervention, both within universal services and through explicitly targeted activity.
'That is why we are calling for an Early Investment Fund to be created, using public and private money, focusing on targeted activity to address signs of risk, so we can test evidence-based approaches to early intervention and accurately measure what we spend on early intervention.'