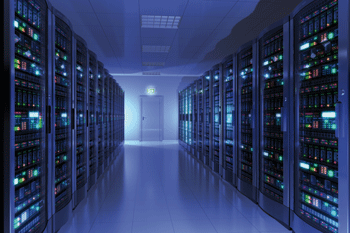 The significant expectation and interest that accompanies the phrase 'big data' is far from unfounded, even though the expression itself is much maligned.
The economics, and practicalities, of computing have advanced to a stage whereby billions of data points can be created, managed and analysed in near real-time. There will always be the lost opportunities of hindsight, but we're fast approaching an era when accurately predicting and planning citizen requirements will be immutable science as opposed to art.
The McKinsey Global Institute estimates that big data represents opportunities worth around $250 billion annually to Europe's public sector. Charged with balancing service provision and austerity, the principles of big data give local Government the most cost-effective way to both manage today's challenges and plan for the future.
Every organisation, public and private, is finding its way with big data. There are many definitions, philosophies and approaches. There have been successes and failures. At BT, our approach is that big data provides unprecedented volumes of historical data that can be interrogated faster and more effectively than ever before. The intention is to analyse that data without hypothesis to identify meaningful links, causes and trends that can produce reliable outcomes and predictions. The findings lead to decision-making that affects change.
Central government is leading a big data approach
The public sector has some notable big data successes. BT's work with Office for National Statistics (ONS) turned big data into an engine of economic growth. During the 2011 census, over 1.6TB of data was logged. Eight billion separate pieces of information were recorded. By the time other ONS data-sets were added in, including its annual business survey, that figure was pushing ten billion. A single data-set can amount to 100 million items.
BT created a data management system to import, capture and link census data for back office users. Offering user friendly ways to query and present the data, the front end included an application programming interface (API). It allows users to import ONS data direct into other information-processing apps to provide innovative outputs and insights. It also enables real time machine-to-machine readability for ingenious ways to automate big data integration.
Just one usage at a local government level, is for macro-planning requirements in infrastructure projects, like HS2 and motorway improvements needing access to data relating to commuting patterns, population shifts and environmental impact, and the like.
The NHS Secondary Uses Service (SUS), originally built and operated by BT is another excellent example. SUS is the single, comprehensive repository for healthcare data in England which enables a range of reporting and analyses to support the NHS in the delivery of healthcare services. Data can be clear (patient identifiable), anonymised or pseudonymised as required for the user's needs. NHS providers and commissioners can use this data for 'secondary uses'; purposes other than primary clinical care.
Big data for local government
An obvious starting point for big data within local government is tapping into the resources provided by central government from the ONS, NHS and others. However there are significant opportunities to capture and analyse local data too. The low-cost availability of connected processors makes all types of infrastructure and equipment 'smart' enough to generate valuable data; the 'internet of things' trends which is becoming inextricably linked to big data.
BT is supporting a powerful initiative, the Milton Keynes:Smart programme. The programme conducts trials and developments around the Internet of Things (and data it creates) at a city scale, specifically for transportation and utilities. Fundamental to the partnership is the involvement of a number of parties to build common services and blueprints for innovation.
In Milton Keynes, the creation of a state-of-the-art hub for the acquisition and analysis of vast amounts of city data is central to the project. Information on energy and water consumption, transportation, and social and economic datasets – as well as satellite imagery and crowd-sourced data from social media – will reside and be processed there.
Using MK Data Hub analysis to understand how factors such as weather and proximity to offices and shops influence parking habits will help the council better predict parking availability and needs across the city. Equally, this data will be used to inform the optimum durations and charge bands for parking in different areas.
Such programmes demonstrate that for the first time, big data offers the chance of collaboration between people and organisations that should provide the jolt of disruption needed to address much of the UK's existing siloed delivery and thinking.
The local government difference
A recent report from the National Local Government Network (NLGN) titled 'Demystifying Data: The Data Revolution and What it Means for Local Government' warns that if councils fail to understand and harness the power of data they risk making themselves irrelevant to their citizens.
It argues that at a local government level, data is not just a financial asset as is often viewed in the private sector. Data can be the key that unlocks councils' ability to fully integrate and transform the services they offer local people, by predicting requirements and enabling solutions.
Responding to local government challenges will require collaboration between people, communities, social and civic enterprise, SMEs, the private sector and academia. The Leeds Data Mill is an initiative that aims to support just such a collaboration, providing over 150 raw data sets from public, private and third sector providers.
Against the pressures of austerity, aging populations and increasingly transient citizens, big data offers one of the most effective planning tools for local government in generations. It is still a new discipline, and one that will present challenges, not least the requisite skills and working practices. However, it is also clearly one of the most powerful and exciting opportunities for local governments and other public sector organisations across the country.
Top Tips for Big Data Delivery:
1. Be clear on the business outcomes you're looking to achieve with your big data strategy
2. Plan how the outcomes will deliver real benefits in your organisation
3. Define a business plan to support the initiative, obtain senior stakeholder support, and define a programme governance model
4. Identify the data you need to deliver the target outcomes, understanding data ownership, integration, quality and coverage issues
5. Identify the team, relevant skills, methodology, technologies and support required to deliver the programme
Paul Ryder, Enterprise Architect, BT Technology, Service and Operations