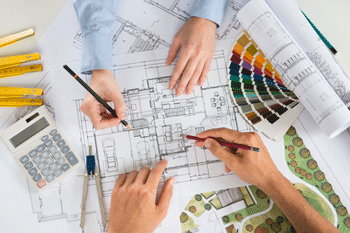 Joined-up planning is needed to make the Northern Powerhouse effective, according to an expert report.
The Royal Town Planning Institute (RTPI) calls for more investment in transport, health, the environment and neglected towns to bring growth and prosperity to the region.
Ambitions for the North warns that the current 'fragmented and under-resourced planning' must be addressed.
It says several Government departments, Transport for the North, NP11, combined authorities and other bodies have made progress, but their individual plans need to be knitted together into a coherent whole.
It calls for an 'overarching spatial vision' for the whole of the North of England, supported by strategies similar to the Greater Manchester Spatial Framework.
These would allow the North to respond better to social, economic and climatic changes and address the needs of settlements outside the influence of HS2 and Northern Powerhouse Rail, such as coastal towns and deep rural areas.
RTPI president Ian Tant said: 'This is the moment to reinvest in good planning, from the most local level to strategically across boundaries, to create not only a prosperous North but greener, healthier, more inclusive and sustainable places that people proudly call home.'