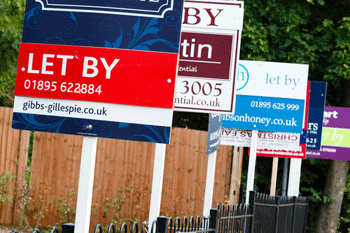 Many parts of England will become too expensive for larger families on benefits when the benefit cap is lowered, according to the Chartered Institute of Housing (CIH).
It says the £110 a week allowance for couples with three children would not be enough to meet the average rent for a three-bedroom housing association home anywhere in the Midlands or south of England and many areas in the north.
CIH's UK Housing Review analyses the amount of money that couples will have left to pay their housing costs if they are affected by the cap.
It says families would be unable to turn to the private rented sector because it is more expensive. Figures from the Valuation Office Agency show that the rent for a three-bedroom home is at least £500 per month in every region of England.
The Government announced it would be going ahead with proposals to reduce the benefit cap from £26,000 to £23,000 or £440 a week for families with children in the Queen's Speech last month, as part of the Full Employment and Welfare Benefits Bill.
The latest figures show that 23,000 households are subject to the current limit and CIH says the reduced cap could quadruple that number.
CIH deputy chief executive Gavin Smart said: 'Our UK Housing Review briefing shows that lowering the cap would make huge swathes of the country unaffordable for larger families on benefits.
'Where will these people go? Being forced to move large distances away will make it even harder to find work, because they could be cut off from the support network they rely on for childcare for example.'
A spokesperson from the Department for Work and Pensions said: 'This type of scaremongering happened when the cap was first introduced – when in fact over 22,000 people who had their benefits capped moved into work, reduced their housing benefit claim or are no longer claiming housing benefit at all.
'As well as restoring fairness to the system, the benefit cap provides a clear incentive for people to get into work.'
Photo: Paul Maguire / Shutterstock.com