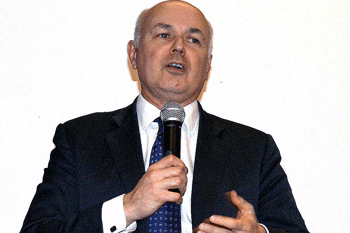 The benefit cap is encouraging more people to find jobs, new research from the Government reveals.
The Department for Work and Pensions (DWP) said 41% of those affected by the benefit cap are more likely to go into work, with 38% saying they are doing more to find a job.
Work and pensions secretary, Iain Duncan Smith, said: 'We know that the benefit cap has had a real impact in changing attitudes and behaviours, and now we have evidence showing that our welfare reforms are encouraging people into work.
'By putting an end to runaway benefit claims and introducing a system which guarantees you will always be better off in work, we are incentivising people find employment.'
The survey also showed that the majority of people who previously said they intended to find as a result of the benefit cap, had actually done so. Of those surveyed back in February who said they would be looking for a job, 40% has found work by August.
The DWP also said the research shows households in London affected by the cap have not been pushed from the capital. Of those families that have moved from inner London, 84% continued to live in the central boroughs.