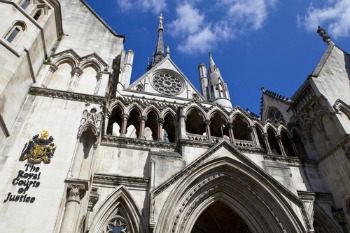 The benefit cap has been ruled legal by the Supreme Court, even though it does breach international law on children's rights.
Two single mothers, who had fled domestic violence and were at risk of being homeless due to the cap, had challenged the policy saying it fails to take individual circumstances into account.
The court agreed that while the benefit cap did fail to comply with the UN Convention on the Rights of the Child, it rejected overturning the policy saying it should be settled 'in the political, rather than the legal arena'.
Alison Garnham, chief executive of the Child Poverty Action Group who intervened in the case, said: 'The women and children involved in this case were escaping horrific abuse. As three of the judges have said: "It cannot be in the best interests of the children affected by the cap to deprive them of the means of having adequate food, clothing, warmth and housing".
'We hope the Government will listen to the Court and comply with international law on the protection of children.'
Responding to the ruling, the chief executive of the National Children's Bureau, Anna Feuchtwang, said: 'By limiting benefits to £500 regardless of the number of children in a family or how much their rent is the Government has made it virtually impossible for a significant number of the most vulnerable families to feed and clothe their children, or heat their homes.
'In 2016 the UN will assess the UK government on its children's rights record. This ruling shows us that the government is not paying sufficient regard to international law or prioritising the best interests of children in the UK.'