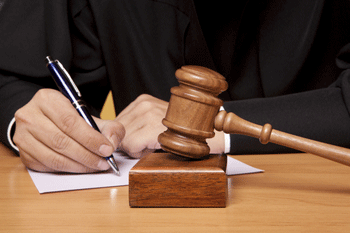 More than 150 workers from Barnet Council have won compensation in a 'landmark' ruling that could affect other councils looking to enter into outsourcing contracts.
The workers have been awarded thousands of pounds in compensation, 12 months after Unison won an Employment Tribunal decision. The trade union had successfully argued the council failed to provide it with information on agency workers, as part of a wider consultation in 2012.
The tribunal has ruled that employers should provide information on agency workers being engaged during TUPE transfers and collective redundancy consultation.
Unison general secretary, Dave Prentis, said: 'The council breached the law and undermined the union's ability to carry out its role, and this decision should serve as a warning to other councils that they must provide information on agency staff to trade unions or suffer the consequences.
'With councils across the country outsourcing and slashing services on a massive scale, this is a landmark decision that will help to protect the rights of workers. It has important ramifications for other trade unions and will help them to negotiate more effectively and avoid redundancies.'
A council spokesperson said: 'In the original Employment Tribunal, Barnet Council accepted there were shortcomings in the data given to the trade unions in respect of agency staff. We have always expressed regret that this resulted in needless litigation.
'The council successfully appealed against the level of the original award which we felt did not recognise the extensive consultation undertaken and the additional effort we have gone to in order protect employment. The Employment Appeal Tribunal found in our favour on this matter and referred the decision back to the original Tribunal.
'To avoid further, unnecessary legal costs, the council approached Unison to seek to find a settlement rather than incur additional legal costs. The settlement is considerably below the original costs.'