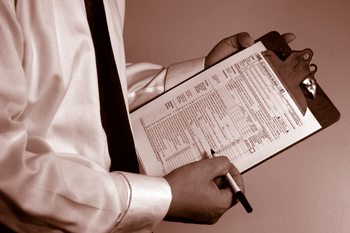 The Government should stop local authorities from passing council tax debts to bailiffs in the case of vulnerable residents, according to the Money Advice Trust (MAT).
MAT's Stop the Knock research found in 2014/15 2.1 million debts were passed to bailiffs by local authorities — an increase of 16% over a two-year period. 1.27 million of these referrals related to council tax arrears.
The call to put a stop to this practice comes on the tail of the publication of an independent review into Local Council Tax Support (LCTS), which highlighted town halls' increasing use of bailiffs.
The review, carried out by former MP Eric Ollerenshaw, recommended the Government 'enable LCTS recipients to pay off arrears through a voluntary attachment to benefits agreed with the council, without the requirement to obtain a liability order' through the courts.
It also stressed the importance of safeguards to ensure that individuals are given the time and information they need to consider their options.
MAT, the charity that runs National Debtline, welcomed Mr Ollerenshaw's recommendations, but emphasised they wish to see an end to the use of bailiffs for recipients of LCTS because these are already likely to be financially vulnerable.
Joanna Elson OBE, chief executive of the Money Advice Trust, said: 'Bailiffs should only ever be used as a last resort – and we believe they shouldn't be used at all in the case of recipients of Council Tax Support, who councils have already identified as requiring additional help to keep on top of their finances.
'Instead, councils should use earlier intervention, signpost to free debt advice and make use of other repayment options.'