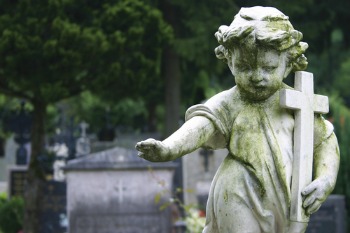 An investigation into infant cremations in Shrewsbury where no ashes were returned to bereaved families will be conducted by the former chief executive of Dorset.
The independent inquiry into infant cremations at Emstrey Crematorium has been commissioned by Shropshire Council.
The inquiry will be chaired by David Jenkins, who has led other reviews of local authorities and public service organisations, and the findings will be published by the end of April 2015.
Keith Barrow, leader of Shropshire Council, said: 'I'm really pleased that David has agreed to chair the inquiry and I'm confident that he is the right person to carry out this very important role. He has all the right experience and qualifications and, importantly, is independent.'
The crematorium was owned and managed by the former Shrewsbury & Atcham Borough Council until April 2009.