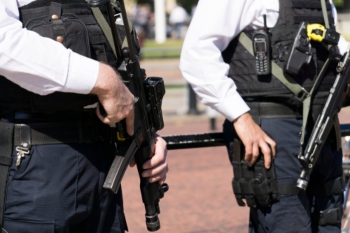 More than three years after the Government announced plans to review the Prevent programme councils – and others responsible for the national anti-radicalisation initiative – continue to await an outcome.
Last week, think-tank Policy Exchange joined the cacophony of voices providing recommendations in the wake of last year's chilling murder of Southend MP Sir David Amess by radicalised Ali Harbi Ali.
The think-tank's recommendations focus heavily on efforts to combat the many detractors of the Prevent programme.
This advice follows hot on the heels of calls from Sir Mark Rowley, Scotland Yard's former national head of counter terrorism, for the programme to have more teeth. Sir Mark has said it should be compulsory for some individuals to go on the programme and he has mooted the idea of lie detector tests to prevent people playing the system.