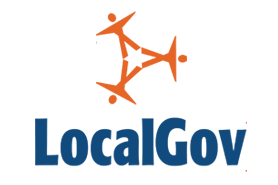 When a recent public opinion survey asked members of the public how they would feel if their local council announced it was reducing CCTV to save money (64% would be worried), most of the respondents will have taken this as a purely hypothetical question. In fact, it's already a reality.
I'm hearing from local authorities across the country who only run their control rooms nine hours a day to save money, delay upgrades and maintenance, or are contemplating switching off their CCTV systems altogether.
A CCTV legacy created in a funding boom in the 90s has, for many councils, become a burden in times of extreme budget cuts. Here's how they have started to tackle the issue.
Hidden costs of old equipment
There are simple things that can be done to make existing systems "lighter". These may involve a small investment, but will release immediate savings, with funding sometimes available from innovation budgets. The most easily achieved tasks include:
- replacing dated monitors that take too much electricity to run or generate too much heat and require excessive air conditioning to cool
- changing to wireless transmission to save on expensive wired solutions and line rentals
- gradually making the move to an IP system with HD cameras that would mean fewer cameras are needed
Crossing (council) borders, sharing costs
Local authorities have become very savvy about CCTV and what they can get out of it. Rather than going for quick fixes, they increasingly look at the bigger picture to make things work and provide the best service for local communities, businesses and police.
For example, I've worked with a number of councils who've decided to join forces with adjacent authorities and share control room infrastructure.
Rather than having three control rooms running at 30%, they now have one state-of-the-art shared control room running at 100%. Usually, this means two of three sites can be sold or repurposed, releasing funds and saving money. Cheshire West and Chester is a great example for this, as is the collaboration between Broxtowe, Newark & Sherwood and Ashfield.
Town centre CCTV in a box
A slightly different approach was taken by Luton Borough Council. Keeping their systems running involved separate contracts for CCTV, staffing of the control room, access control for various buildings, as well as manned guarding. A complicated beast that required a lot of management.
Luton decided to bundle everything together to get a better deal. The whole town centre system and control room are now run centrally by us, as a single point of contact, including everything from maintenance, contractor management & auditing, call handling, and staffing. It has hugely simplified things for Luton Borough Council, while realising impressive savings.
Are the lights going out for town centre CCTV? They might - but not for want of alternative options. As we've seen, there are plenty of ways in which local authorities can proactively tackle their CCTV legacy and move to a sustainable solution that provides the services they need and keeps communities safe.
Ian Moore is sector lead public space at Quadrant Security Group