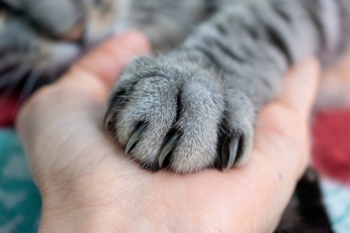 Local authority leaders are concerned that an action plan to improve the welfare and conservation of animals at home and abroad will place councils' regulatory services under 'significant pressure'.
The Action Plan for Animal Welfare, launched on Wednesday by the environment secretary George Eustice, will recognise animals as sentient in law and will put in place a range of measures to protect pets, livestock and wild animals.
The plan aims to protect the welfare of pets by – among other measures – tackling puppy smuggling through changes to import rules and by introducing compulsory microchipping for cats.
It will also make it illegal to keep primates as pets and will ban the import of hunting trophies from endangered animals.
'Our Action Plan for Animal Welfare will deliver on our manifesto commitment to ban the export of live animal exports for slaughter and fattening, prohibit keeping primates as pets and bring in new laws to tackle puppy smuggling,' said Mr Eustice.
We will lead on the protection of animals abroad by implementing the world's toughest ivory ban and banning the import of hunting trophies to protect iconic species. As an independent nation we are now able to go further than ever to build on our excellent track record.'
Responding to the plan, Cllr Nesil Caliskan, chair of the Local Government Association's (LGA) Safer and Stronger Communities Board, said:
'We support the objective of increasing animal welfare standards and eradicating cruel practices both domestically and internationally.
'However, the Government should balance the need to educate consumers alongside the need for enforcement, particularly in terms of poor welfare overseas, and it must ensure councils can practicably take action in response to new regulations.
'The elements outlined in the announcement are likely to mean a significant amount of additional work for councils' regulatory services which are already under significant pressure. New responsibilities will need adequate resourcing in order to deliver the Government's ambitions.'