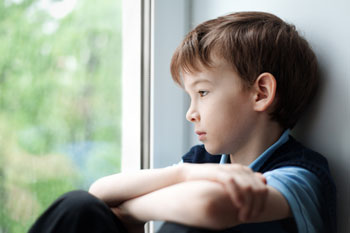 Anglesey Council is to spend more than £500,000 to tackle the growing number of children being taken into care.
The council's executive voted yesterday (25 June) to invest the money over the next three years to set up a Resilient Families Team to help keep children out of care.
Council members agreed to invest £100,000 in 2016/17 in the team and then £241,000 a year in 2017/18 and 2018/19 after that.
The new team will work with families to keep their children out of care and also with families who have children in care to help get them reunite.
'Being able to focus on supporting families to change to become a safe place for children and to stop escalating into the care system, and supporting those in the care system back out will see benefits across the service and for the children,' the report states.
According to the council report, the local authority has seen a 43% increase in looked-after children over the last two years, with a 35% increase in the last 12 months alone.
The council has already invested £1m in its children's services in the last two years to help cope with the rising demand.
'We are spending a significant proportion of the budget on a growing number of children, whilst not necessarily achieving the best outcomes,' the report states.
'The current system provides neither value for money or the best outcomes for children. All too often the outcomes do not justify the costs.'
Speaking at yesterday's meeting portfolio holder, Cllr Aled M. Jones, said: 'We want to invest to make sure we get better outcomes for children and families, who require our support.'