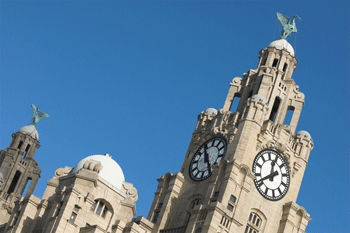 A group of civil society leaders have come together to demand the all-male Liverpool City Region (LCR) cabinet includes one woman among their number.
The Women's Leadership Group, a collective of Liverpool women who aim to tackle the gender imbalance in public life, has written an open letter to the council leaders who make up the LCR cabinet asking one of them to give up their seat.
The group approached mayor Steve Rotherham to address the lack of any female representation on the cabinet. However, according to the open letter, he responded that it was not in his power to change.
The cabinet has to comprise the six local authority leaders and the chair of the local enterprise partnership, and these are currently all men.
The group highlighted the fact that Manchester mayor Andy Burnham has changed the combined authority's constitution in order to ensure 50% of members are women.
The letter called on the cabinet members to nominate a woman from their council's cabinet to replace them.
'We ask that all LCR cabinet members with voting rights, demonstrate their power and commitment to redressing the enduring gender imbalance and lack of diversity by nominating a woman from your cabinet to take your place,' it said.
'We know there are great elected and accountable women in every cabinet and council in the region who you already invest your confidence in - give them your seat,' the letter continued.
'Let's show the next generation we are serious about their future and give them diverse, inspiring leaders and role models to be proud of.'
This call follows a report published last month from the progressive think tank IPPR that institutions which claim to bring 'power closer to the people' suffer from a 'gender imbalance'.
The Women and Equalities committee also published a report last week accusing Whitehall of a 'complete lack of ambition' after it rejected calls to ensure 45% of local government candidates are female through the use of fines and new laws.