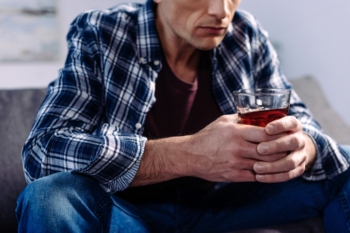 Alcohol-related deaths in England and Wales rose to record highs during the first nine months of 2020, official figures have revealed.
Data published by the Office for National Statistics show 5,460 people died from alcohol-specific causes between January and September last year, an increase of 16.4% compared to the same period in 2019.
This is the highest level since records began in 2001, with men still twice as likely to die from alcohol than women.
Ben Humberstone, deputy director of health analysis and life events at the ONS said: 'Today's data shows that in the first three quarters of 2020, alcohol-specific deaths in England and Wales reached the highest level since the beginning of our data series, with April to September, during and after the first lockdown, seeing higher rates compared to the same period in previous years.
'The reasons for this are complex and it will take time before the impact the pandemic has had on alcohol-specific deaths is fully understood.'
The Local Government Association (LGA) said councils needed certainty over their individual public health grants for next year as soon as possible.
Cllr Ian Hudspeth, chairman of LGA's Community Wellbeing Board, said: 'We know there is still a huge amount of unmet need, with more than half a million adults estimated to have alcohol dependency needing specialist treatment, while a high proportion of those receiving treatment are living in the most deprived areas.
'The causes of alcohol misuse and finding solutions for it are complex, but we know the positive impact that early intervention can have.'