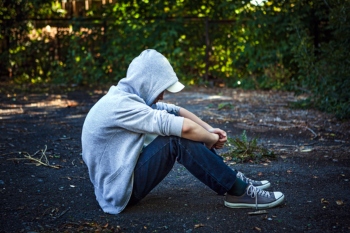 Nearly half of looked-after-children that have experienced criminal or sexual exploitation went missing from care in 2020, charities have warned.
A new report by Missing People and ECPAT UK found 48% of exploited looked-after-children went missing in 2020, with each of those children going missing an average of 10 times.
This compares to one in 10 of the general looked-after-children population that were reported missing in this time, and one in 200 of all children in the UK.
The report confirmed there is a strong link between children going missing and being exploited, as many are trying to escape gangs or groomers by leaving home or their schools.
It said: 'This short report evidences the scale of exploited looked after children going missing from care, finding that this group of children are amongst those at highest risk of going missing, and going missing repeatedly.'
It also found that one in seven of non-exploited children that went missing between July 2017 and March 2018 said they had been sexually exploited.