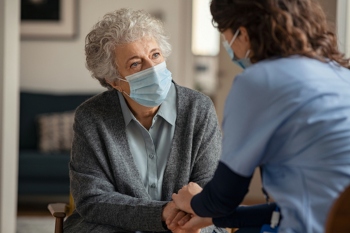 The Government is providing an extra £250m to help protect people in adult social care from COVID-19.
The funding includes £142.5m for the Infection Control Fund and £108.8m for COVID-19 testing.
The money can also be used by care homes to pay staff who are isolating, ensure staff only work in one care home where possible, pay for extra staff cover, and recruit additional staff if needed.
Professor Martin Green, chief executive of Care England, said: 'The extension of the ICF and Testing Fund is very welcome and we applaud the DHSC in securing this extension. The adult social care provider sector has worked extremely hard to continue to protect the people it supports and cares for through extensive infection control and testing procedures. This funding is a recognition of these efforts.
'Care England is happy to work at speed to ensure the successful roll out of the money to the front line where it is most needed and where providers have been anxiously waiting for news.'
Minister for care, Helen Whately said: 'This new funding will help care services continue to protect those they look after and their staff from this cruel virus.
'It brings our total support to social care to £2bn during the pandemic, along with billions of items of free PPE, over 120 million tests and the prioritisation of social care in the vaccination programme.'