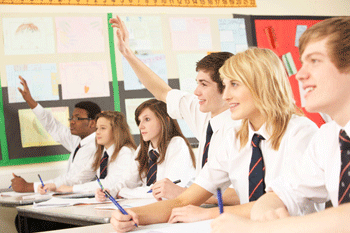 Children adopted from care are to receive £1,900 each to pay for extra support at school.
The £20m of funding will be shared by 10,000 pupils in a bid to close the attainment gap, which at present sees less than half of adopted children reach expected reading, writing and numeracy levels when they finish primary school.
The Government has also announced that 19 councils and ten voluntary adoption agencies will pilot a new approach designed to speed up the adoption process. They will be allowed to give approved adopters access to the national Adoption Register where they will be able to 'learn more about the children who are waiting for a loving, stable home'.
Minister for children and families Edward Timpson said: 'A child's needs don't change overnight just because they are adopted. It is vital that these vulnerable children are given the right support they need and the education they deserve to help them get on in life. Extending the pupil premium to all children adopted will mean they get support they need from day one at school, no matter what their starting point in life.
'Opening up the Adoption Register, allowing parents approved to adopt to see videos and pictures, to hear the children speak and laugh - while keeping in place the strictest safeguards - will give them a greater role in the process and ensure more children are placed with their new family much more quickly.'