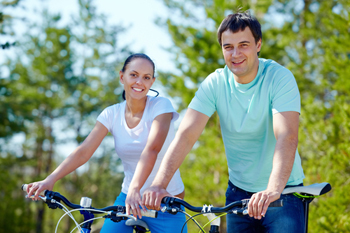 Experts are gathering today to make the case that cities that encourage physical activity have a clear economic advantage.
It will call on city leaders to make physical activity a priority and recognise the positive economic and social benefits that it can bring.
The summit in Bristol includes speakers from KPMG, The University of California and the CBIas well as the city's mayor George Ferguson.
It coincides with new research from Active Living Research at the University of California claiming that cities with physically active populations are not only more economically competitive but also benefit from increased productivity, improved school performance, higher property values, and improved health and wellbeing.
Chad Spoonof the University of California said: 'We hope this research will open the eyes of government leaders to the many important benefits of designing cities to support active living.
'This includes economic benefits such as increased home value, greater retail activity, reduced health care costs and improved productivity.'