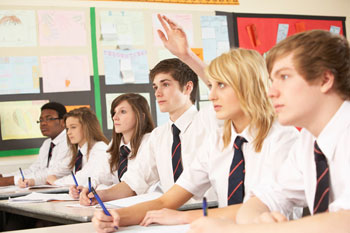 Almost a third of families in England live in areas where most or all of the local primary schools are faith-based, new research has revealed.
A report published by the National Secular Society shows that between 111,000 and 136,000 applicant families lived in areas where the availability of secular schools was limited.
A further 45,000 to 60,000 lived in areas where availability of these schools was extremely restricted.
The society's report, entitled The Choice Delusion, also reveals that more than one in five families who missed out on their first choice of a non-faith primary school were assigned a faith school.
This includes 1,398 families who had made all their preferences for a non-faith school.
Families in rural areas were most affected by the restrictions, the researchers discovered. 53% of all rural primary schools are faith based.
Commenting on the report, NSS chief executive Stephen Evans said: 'The best way to solve this would be to roll back faith schools so all state schools are free from religious affiliation and open to all children.
'While faith schools persist, the government must monitor the ways in which they impose on school choice and ensure all families can access a secular and properly inclusive education for their child.'