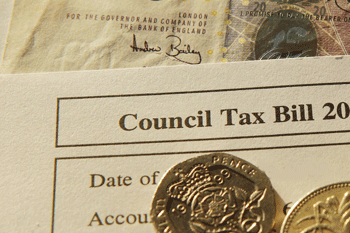 An 'unwillingness' to reform the council tax system has created 'greater problems' for today's policy makers, according to an academic review of local government funding.
The Commission on Local Tax Reform will hear evidence today from Professor Kenneth Gibb of the University of Glasgow, who carried out an international review on behalf of the Commission.
Professor Gibb's review, undertaken with Linda Christie of the University's Policy Scotland institute, examined different systems of local taxation from around the world and their potential impact on the remit of the Commission's work.
The review found similar problems around the world: that many people don't understand why they are being taxed or what they are being taxed on, and that it can be unpopular with the public because it is so visible, and not directly linked to current income.
In countries where local income tax is levied on current income, it is often thought to be fairer, but can create problems for local authorities who struggle to cope with fluctuating income streams due to a lack of flexibility.
Speaking ahead of the meeting, Professor Gibb said: 'Over the last few months, we have examined and gathered evidence on how other countries approach the issue of local taxation, as well as evidence about how others have tried to reform local taxes.
'The UK is distinctive in terms of its approach to these matters but there are insights from abroad that can nonetheless inform the Commission. We therefore hope that this paper helps shape the debate on the work that the Commission is engaged in.'
Marco Biagi MSP, minister for local government and community empowerment and co-chair of the Commission, said: 'Professor Gibb's review is an important and welcome contribution to the work of the Commission, shedding light on the challenges faced by many countries across the world in their attempts to find a local tax system that is fair and fit for purpose.
'We can clearly see that we are not alone in facing these challenges and there is no perfect ready-made solution out there. This adds to the importance of our work that will allow everyone to understand what any alternative local taxation systems would mean to the people of Scotland.'