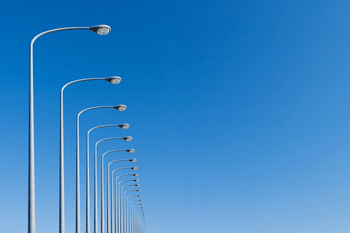 Cost-savings from councils turning off streetlights are being paid for with lives, the president of the AA has suggested.
Edmund King said there was 'growing evidence' this was the case, with inquests pointing to a 'particular danger' on roads with speed limits of 40mph or higher.
Mr King said late night streetlighting 'used to make roads and streets safer places to travel'.
He continued: 'With many more councils switching off their street lights for at least part of the night, the streetlight blackout tragedy will just get worse.
'At what point will the Government take action or help councils to finance the switch to energy-saving streetlights: 10, 15, 20 inquests later?
'Until then, the AA is advising its members to use full beam where councils have imposed a blackout, even in residential areas, except where they may dazzle other drivers, riders and pedestrians.'