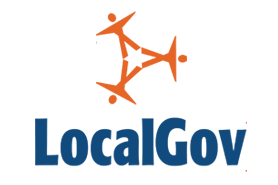 The Coalition is adopting a 'tight-loose' management style when it comes to announcements on local government, says Paul Wheeler.
Whilst it is early days there does appear to be an emerging pattern to the coalition Government's announcements in relation to local government.
It can be described as a classic case of a 'tight-loose' management style. With schools we have announcements of parent-led new schools but all under a very centralised framework for decision making in relation to which bids will be approved. The announcement around the future of the NHS has similar hallmarks.
Paul Wheeler is director of the Political Skills Forum.
There are certainly good points for local councils. An increased role with regard to public health is excellent along with promises of a greater scrutiny role (yet to be clarified). But the real action is with the revitalised role for GP commissioning with the prospect of 80% of NHS spending being determined by consortium of GPs.
Again we have to be careful with the rhetoric around these changes. There are approximately 8,000 GP practices in England so with an average of 16 GP Practices in each consortium these commissioning units are hardly going to be local. Moreover, a national Commissioning Board independent of the government but not necessarily of medical vested interests will direct these units.
The tragedy is that the latest NHS re-organisation is a missed opportunity to integrate health and social services at a time when it is desperately needed. By happy co-incidence the number of Primary Care Trusts (150) was almost exactly the same as the number of unitary councils in England (154). We had already seen excellent councils such as Blackburn seeking to merge with its coterminous Primary Care Trust producing a combined health and social care budget of £800 million and real potential for cost saving and imaginative commissioning and shared service provision. Similar initiatives were being planned in a number of London boroughs.
Most GPs know that the well being of their patients is related to a whole range of issues including housing, education and employment. Whilst there are some brilliant GP practices, such as the pioneering practice run by Dr Sam Hetherington in the East End of London who look at these wider social issues, I suspect these are very much the exception.
The creation of 500 mini commissioning units reporting to a national board makes joined up local solutions to health issues less not more likely.