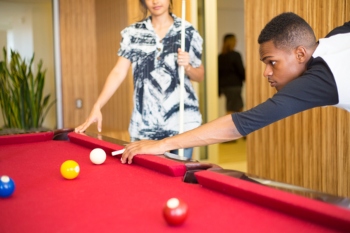 A third of London's services for young people are at risk of closing down in the next six months, new research has warned.
London Youth said a third of community and charities providing youth services in the capital are facing closure within the next six months.
Nearly half (47%) of those surveyed had to furlough staff, while 78% are working with fewer young people than they were before lockdown.
Rosemary Watt-Wyness, chief executive of London Youth, said: 'Over lockdown they have been at the heart of communities, supporting parents as well. Now, just when young people are facing huge challenges to their wellbeing and employment prospects, many youth projects face a very uncertain future.
'We are calling on government to turn the tide of years of cuts and invest in our youth services.'
Mayor of London, Sadiq Khan, also warned the capital's services for young people face going 'back to square one' unless the Government provides immediate support.