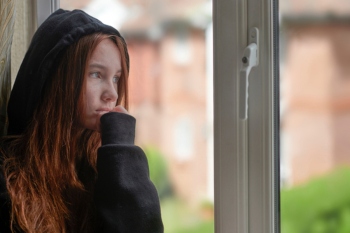 More than a third of care leavers feel they left care too early, a new survey has revealed today.
A report published by Ofsted has highlighted that many care leavers have experienced a lack of choice and were unaware of the support they were entitled to.
Only half of those surveyed said they were told about the help available to them in their local area, with a third of care leavers not knowing who to contact in an emergency.
It also found over a quarter of children in care did not meet their personal advisor until they were 18 or over, despite it being mandatory for them to be introduced from age 16.
Yvette Stanley, Ofsted's national director for social care, said: 'The transition out of care can be a daunting prospect for many. It's so important that children feel prepared with the skills they need to live independently and a support network there to help them if they need it.
Unfortunately, many of the young people we spoke to felt they left care before they were ready and didn't know where to turn to for help.'