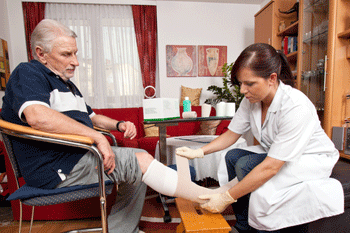 About 500,000 care workers are likely to benefit directly from the 2.2% rise in the National Living Wage taking effect this month. Others will gain where care providers raise higher pay rates to protect differentials.
While this is welcome, and the overall increase of 33% in the statutory minimum for workers aged 23 or over since 2015 has certainly had a significant impact, it is no substitute for the proper workforce strategy that the social care sector is crying out for.
The coronavirus pandemic has shone a long overdue light on the dedication and vital contribution of the 1.5 million people who work in social care in England. Tragically, it has also brought the sacrifice of hundreds of their lives. As a society, we have an obligation as we emerge from the crisis to put what they do on a professional footing with not only decent pay, but also rewarding career opportunities and enriching learning and development.
Care will always fundamentally be a people business. Technology has a part to play, and indeed must play a bigger part if we are to help the growing numbers of us with care and support needs to live the lives we want. At existing levels of technological adoption, Skills for Care calculates we would need to create another 520,000 care jobs by 2035 just to keep pace with the ageing population. That is neither realistic nor desirable, so we have to do better.
To continue reading visit The MJ (£).