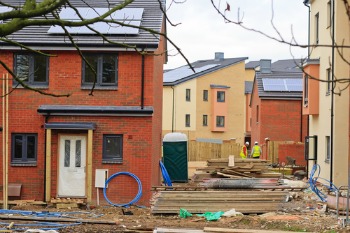 More than a million new homes could be built on brownfield land, according to new research by the Campaign to Protect Rural England (CPRE).
The analysis of council's Brownfield Land Registers found two-thirds of these homes could be delivered within five years as they are 'shovel ready'. In the past year alone, 120,000 potential new homes have been added to the registers.
The CPRE said that prioritising this land would help solve the housing crisis as well as protect the countryside and green spaces from being lost to housing.
However, it warned that a number of sites are being missed off the registers due to the definition of 'previously developed land' given in the registers' regulations.
Rebecca Pullinger, planning campaigner at the CPRE, said: 'Councils have worked hard to identify space suitable for more than one million new homes. But until we have a brownfield first approach to development, and all types of previously developed land are considered, a large number of sites that could be transformed into desperately needed new homes will continue to be overlooked.
'The government, local councils and house builders must work hard to bring these sites forward for development and get building.'