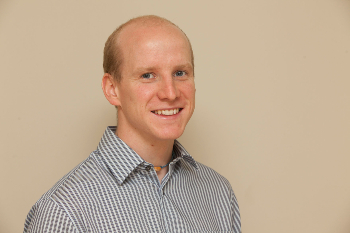 Research by TES and the Association of School and College Leaders (ASCL) found that 70% of English schools are 'not fit for purpose', citing a wide range of issues including poor ventilation in classrooms and corridors; and classrooms being too hot or having excessive temperature swings.
BB101 2018, published last year by the Education and Skills Funding Agency, aims to address these issues and sets out the regulatory framework for school ventilation giving recommended performance levels for compliance with UK regulations while also providing guidance on ventilation, thermal comfort and indoor air quality (IAQ) in schools.
Aimed at technical professionals involved in the design, specification and construction of new school buildings and the refurbishment of existing buildings, the BB101 2018 guidance has changed significantly since the previous BB101, published in 2006. This guidance aims to help ensure that schools have efficient, healthy and comfortable environments so children will benefit from effective teaching and learning spaces. It sets more stringent air quality targets, is tougher on summertime overheating, and recommends a pre-mixing of air to eliminate cold draughts.
It also sets much clearer and more onerous limits on peak and daily average CO2 limits which will have a hugely beneficial impact on IAQ in classrooms. In order to achieve this, designers are more likely to use an automated system, which consequently will lead to better management of IAQ and improved conditions for learning. Hybrid ventilation systems meet this need and have been introduced in BB101 2018 alongside traditional natural and mechanical ventilation, offering specifiers an alternative ventilation design strategy for schools.
What is hybrid?
So, what is hybrid ventilation and how can it improve the school environment whilst taking into account schools' stretched budgets? Hybrid ventilation utilises both natural ventilation and mechanical ventilation in one system design to optimise IAQ, comfort and energy efficiency. It uses the different features from natural and mechanical ventilation at different times of the day or season to produce the best outcome.
With hybrid ventilation the active mode reflects the external environment and takes maximum advantage of ambient conditions at any point in time with an intelligent control system that can switch automatically between natural and mechanical modes in order to minimise energy consumption and so save schools money.
In terms of occupant comfort, a hybrid ventilation system is a very attractive concept. Natural ventilation is used for the majority of occupied hours but can be assisted or amplified by mechanical systems under peak heating or cooling conditions thereby accommodating greater extremes of internal heat gains and external temperature fluctuations. The result is that energy consumption is minimised under normal day-to-day conditions, whilst ensuring sufficient ventilation capacity under a wide range of internal/external scenarios.
For example, the next generation of hybrid systems offers an affordable whole room ventilation solution that can be easily retrofitted in existing buildings so schools do not need to pay out a huge capital cost on a new building to improve ventilation. This new breed of ventilation system provides energy efficient hybrid ventilation, boasting the highest energy efficiency and air flow within the acoustic limits required for its school application and offering almost 50% reduction in energy savings and so operating costs.
This type of system uses efficient centrifugal fans to achieve hybrid mixing ventilation and allows single-sided, natural ventilation in classrooms, offices and other deep plan spaces whilst making the most of internal heat gains to deliver superb thermal comfort. This allows buildings with limited facade and roof space to be naturally ventilated with low energy mixing fans mitigating cold draughts in winter and providing an exhaust boost in summer. The system is fitted with external and internal temperature sensors and an intelligent controller, which monitors conditions to create an ideal indoor environment boosting both productivity and wellbeing. Optimising IAQ, comfort and efficiency by automatically switching between natural, hybrid and mechanical ventilation, this system maximises benefits.
The system can be used in almost any building due to its small size and has three modes: Summer mode, Winter mode and Summer boost. In winter the heat recycling strategy for ventilation offers huge heating-bill savings for schools while providing good ventilation. The mid-season natural ventilation mode enables the unit to maximise the benefits of passive ventilation. The Summer boost function fully opens the unit's damper to maximise ventilation and cooler air.
According to the document, overheating needs to be assessed in terms of operative temperature using the DSY1 2020 weather file during the occupied period 9am - 4pm Monday to Friday between 1 May and 30 September, including the summer holiday period. It also states that elimination of cold draughts is important since draughts can either raise heating bills by increased use of radiators or affect air quality with teachers closing windows to reduce draughts. By effectively and efficiently addressing the issues of comfort, summertime overheating and elimination of cold draughts in teaching spaces, hybrid ventilation can help schools meet the requirements set out in BB101 2018 and improve comfort and productivity in classrooms.
With the requirement for schools to improve indoor environmental performance, hybrid ventilation ticks all the right boxes. Offering energy savings and sustainable development by optimising the balance between IAQ, thermal comfort, energy use and environmental impact, hybrid ventilation reduces cost whilst improving wellbeing and learning outcomes.
Dr Owen Connick is technical director at Breathing Buildings