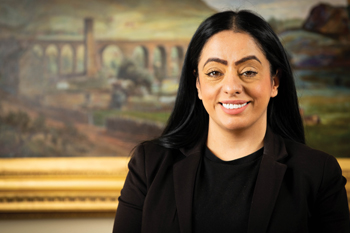 Coping with online abuse is, sadly, something political leaders are all too used to. The barrage of insults when a photograph or news story is posted on social media; the twisting of your words into something you would never say; the back-and-forth of personal abuse in the comments section of local paper websites. It feels all-encompassing.
But here in Oldham, the tone of political discussion has gone further than this, into the truly toxic. Many elected representatives across all parties regularly face abuse, harassment and intimidation online, and some of us unfortunately face it in person, too.
I am not ashamed to say I have been scared; particularly in the wake of the horrendous fatal stabbing of Sir David Amess MP. Over the last few months I have faced regular death threats, I have been approached and verbally attacked in the street and, on a small number of occasions, physically threatened by people.