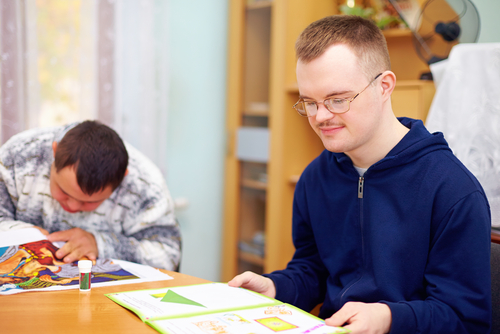 The Government has launched a £25m housing and technology fund to help people with learning disabilities live independently.
Local authorities and community organisations will be able to bid for between £10k and £3m to help use technology to adapt the homes of people with learning disabilities.
According to the Department of Health, the technology could include floor sensors to monitor for falls or fingerprint scanners for doors.
The deadline for applications is 28 October.
'The Government is determined to improve the life chances of people with learning disabilities, and to make sure they never feel excluded from society,' said health minister, David Mowat.
'We want to harness all the benefits of technology to achieve this.'
The Department of Health said the new fund will complement the Transforming Care programme, which aims to move people out of hospitals and into the community.
The chief executive of Learning Disability England, Alicia Wood, said the new £25m fund will create 'new models of housing and support that give people with learning disabilities a real stake in their communities'.
'We know that a lack of housing choices for people with learning disabilities is only partly down to the need for capital, and what stops people and their families getting the solutions they want is a lack of creative thinking,' added Ms Wood.