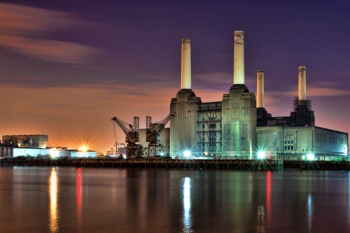 Over 230 historic buildings and sites have been saved from neglect, decay or inappropriate development in the past year, according to Historic England.
The Heritage at Risk Register for 2021 shows how 233 sites have been saved and brought back to life by councils, owners, charities and Historic England.
This includes Battersea Power Station (pictured), the world's tallest three-sided obelisk to the Duke of Wellington in Somerset and Plumpton Rocks in Yorkshire.
However, 130 historic buildings and sites have been added to the register in the past year because of their deteriorating condition.
Duncan Wilson, chief executive of Historic England, said: 'Our heritage is an anchor for us all in testing times. Despite the challenges we have all faced recently, this year's Heritage at Risk Register demonstrates that looking after and investing in our historic places can bring communities together, contribute to the country's economic recovery and help tackle climate change. Our historic places deserve attention, investment and a secure future.'
Historic England gave £9.8m in grants to historic places throughout the past year, with a further £3.6m awarded for 2021/22.