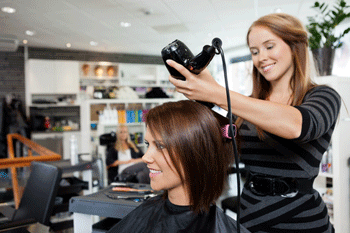 Hairdressers, cleaners and firemen have been urged to support efforts to improve public health, in a new report published today.
The report, from the Royal Society for Public Health (RSPH), calls on the 15 million workers who have regular contact with the public to support public health activities.
Rethinking the Public Health Workforce identifies the professionals that could join the wider public health workforce including 243,000 welfare and housing professionals, 72, 985 pharmacists, 803, 000 kitchen, bar and waitering staff, 639, 000 cleaners and 222,000 hairdressers.
It suggests with the right training, some of these staff could promote behaviour change programmes, provide point of care testing such as blood pressure and BMI, and initiate conversations about health.
Shirley Cramer, chief Executive of the RSPH and chair of the People in UK Public Health Government Advisory Group, said: 'An extra 15 million people would be a huge addition to the public health workforce and the potential benefits to the public's health are huge. By engaging with these occupations to become advocates not only might we help support these individuals to improve their own health and wellbeing, but by reaching out to the people they interact with could be significant.
'Many of these occupations enjoy trusted relationships with the public and have golden opportunities to reinforce and support conversations about lifestyle health issues in a sensitive and non-judgemental fashion.'