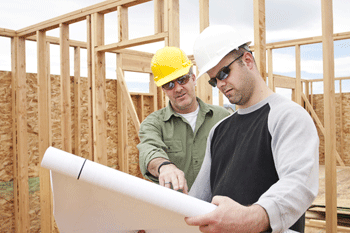 A ten-year building programme costing £146bn is needed to end the housing crisis, experts have claimed.
Research by a coalition of housing groups and charities says the investment would provide 1.45 million homes in England to rent or buy through shared ownership.
The coalition includes the National Housing Federation, Shelter, Crisis, the Council for the Protection of Rural England and the Chartered Institute of Housing.
It says the investment would stimulate the economy and take spending levels back to those last seen in the early 1950s.
The coalition argues that stimulus from the Government is the only way to solve the housing crisis as the private market alone cannot build the quantities or types of homes the country needs.
The investment would cover about half the total cost of the programme, which would unlock the rest of the money from other sources.
Kate Henderson, chief executive of the National Housing Federation, said: 'The housing crisis is an economic, social and human catastrophe.
'But it can be solved, and now for the first time, we know exactly how much it will cost.
'By investing £12.8bn in affordable housing every year for the next decade, the Government can ensure millions of people have a stable and affordable place to live, at the same time as strengthening the economy across the country.'