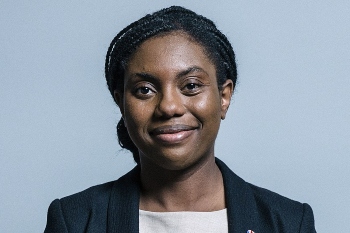 The Government has announced which 13 councils in England have been chosen to trial new ways of working to help target specific issues in local areas.
The Partnerships for People and Place programme aims to empower local leaders to better solve issues such as unemployment, health disparities, poverty and crime.
It will test if new ways of working between local and central government and a more flexible funding model can bring measurable benefits to local communities.
As part of the trial, the councils will receive between £150,000 and £350,000 funding each and specialist support over a two-year period.
Minister for levelling up communities, Kemi Badenoch, said: 'This is an innovative programme with the potential to make a real difference to people's lives.
'From skills shortages and unemployment to tackling poverty and reducing crime, local people are best placed to solve challenges in their own areas. That is why we are empowering communities as we level up every corner of our country.'
The 13 pilot councils are Birmingham City Council, City of Bradford Metropolitan District, Cornwall Council, Durham County Council, East Sussex County Council, London Borough of Hackney, Liverpool City Council, Luton Borough Council, Newcastle City Council, Northumberland County Council, Southwark Council, Sunderland City Council, and Wakefield Council.