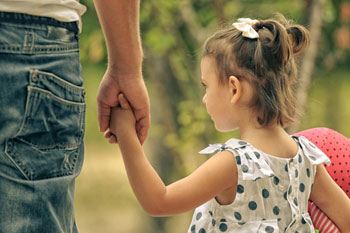 The Government yesterday announced a £12m funding boost to support adoptive families.
The Adoption Support Fund provides cognitive therapy, play and music therapy, and family support sessions to help foster families build close relationships.
The £12m funding boost will take the fund's total investment to £149m since 2015.
'Spending quality time with family is one of the most important parts of Christmas, and adoptive parents, along with foster carers and kinship carers, provide loving, stable homes for so many vulnerable children and young people,' said education secretary Damian Hinds.
'Thousands of families have had their lives transformed by adoption, but there are still too many children waiting to be adopted. I want those thinking about adoption and existing adoptive parents to know there is specialist support in place to help families as they adjust to their new lives together.
'We have seen how life-changing the fund can be and this extra funding will continue to support thousands of children who have experienced trauma and adoptive families as they settle in to their new homes.'
Sue Armstrong-Brown, chief executive of Adoption UK, said the announcement was 'fantastic news for adoptive parents across England.'
'I'm pleased that the Government heard our recent message, delivered directly to the children's minister by adoptive parents, that more support was needed.
'Adopters told the minister that many had received life-changing therapeutic support through the Adoption Support Fund.
'This support makes all the difference to families parenting some of the country's most vulnerable children — in many cases it has been the one thing that held the family together and prevented the child returning to care.
'It's vital that this support is safeguarded into the future, and I'm delighted that an additional £12m has been allocated to support adoptive families.'