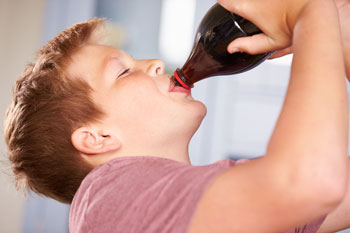 Local authority leaders have urged the Government to ensure long-term funding for council weight management services and healthy schools initiatives as they warn of an increase in Type 2 diabetes in children.
A new analysis by the Local Government Association (LGA) has revealed there were 866 cases of those aged under 25 reported to have Type 2 diabetes and who received treatment from Paediatric Diabetes Units in 2019/20.
The figures, published by the Royal College of Paediatrics and Child Health, showed an increase of 76 (9.6%) on the previous year and of 322 (59%) on 2014/15.
The LGA said that the forthcoming Spending Review must provide greater investment in community sports and leisure facilities, along with adequate long-term funding for local authority weight management services and healthy schools initiatives via the public health grant.
'These figures are yet another sobering reminder that there is much more to do to reach the Government's bold ambition of halving the number of children with obesity by the end of the decade,' said Cllr David Fothergill, chairman of the LGA's Community Wellbeing Board.
'Councils have been leading the local response to COVD-19 and continue to be on the frontline in the fight against obesity and to keep people healthy throughout their lives, reducing pressure on the NHS and other public services.
'This is why the Government should use the upcoming Spending Review to invest in councils' public health budgets, if we are to realise our shared ambition of helping our children and young people live healthier lives as we build back better from the pandemic.'