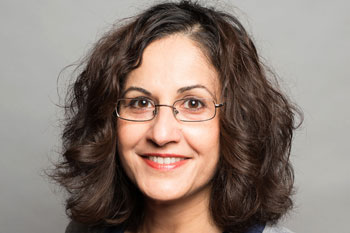 Islington Council is committed to making our borough a fairer place for all, and at the heart of that ambition is building a local inclusive economy that benefits all of our residents.
Islington is home to 18,000 businesses, 98% of which are small or micro business, employing fewer than 50 people. We are all, rightly, well used to hearing about the pressures rising house prices and sky-rocketing rents put on local people, but we must also recognise the pressures facing businesses, especially start-ups and small businesses, from the cost and availability of workspace.
Anyone who has started their own business from scratch will tell you how tough those first steps are, how you have to pour your heart and soul into it, and frequently how expensive it is to keep it afloat while building a customer base. Workspace is a key factor – and Islington sits in the heart of the capital, with world-leading business clusters and prices to match.
Genuinely affordable workspace is all but extinct here, with costs pushed skywards by intense competition from big business and disappearing office space – a combination of 'land-banking' freeholders buying it up like gold, holding it as a dormant asset, and the Government's relaxation of planning laws that in Islington alone has already seen some 55,000sq metres of office space converted or earmarked for conversion to residential use since 2013.
So how can we make a meaningful difference to help Islington's entrepreneurs, whose fledgling businesses are being suffocated or pushed out by unaffordable rents? How can we help generate decent, secure jobs in Islington, for Islington people? And how can we embed genuine social value in this process – with a focus on helping those who need it most?
Big questions, certainly. But answers can be found if local authorities approach them the right way. In fact, as a council we are uniquely placed to make this happen, to support an inclusive economy with genuinely affordable workspace run by operators with a social conscience, and to get the best business brains of today working with the best of tomorrow to share skills, ideas and best practice.
We are in the first stages of putting our new Affordable Workspace Strategy into practice – the central plank of a truly inclusive economy, fuelled by our ambition to create genuinely affordable workspace and good, secure jobs in Islington, for Islington people.
Our trailblazing new approach harnesses our power as a planning authority to negotiate and secure office and workshop space in new commercial developments. So far we have secured approximately 4,000 sq metres of space – equivalent to more than three Olympic-sized swimming pools – let to us at very low rates for 10-20 years, writing this into the conditions of the planning permission.
But we don't stop there. This high-quality office space will then be managed on our behalf by a variety of carefully selected affordable workspace providers drawn from the private, social enterprise and charity sectors.
In a UK first, we are embedding social value in these contracts, with space given to providers at a peppercorn rent in return for them offering workspace far below market rate and – crucially – creating long-term benefits for local people and businesses.
They will deliver a range of education, training and employment opportunities for people including the long-term unemployed, mothers returning to work, and young people without any qualifications, and target recruitment in areas of high unemployment.
They will also engage nearby successful businesses and established local firms, unlocking their value through skills training, networking, sharing knowledge and best practice. And all this in areas that micro- and small businesses would otherwise be priced out of.
Our take on genuinely affordable workspace, with embedded social value, means Islington residents with the next big ideas can not only afford to get them off the ground, but really capitalise on the wealth of business knowledge and upskilling opportunities on offer.
This means local people can innovate here and create new, decent and secure jobs here, for other people living here – and invest and spend here, too.
We expect that aspiring entrepreneurs will find just as much value in these measures as the discounted rents, which will be decided on a case-by-case basis.
The genuinely affordable workspaces will become available over the next three years, starting in January 2019. Prestigious locations already lined up include the White Collar Factory at Old Street, The Farmiloe Building in St John Street and The Ray in Farringdon Road, site of the former headquarters of The Guardian newspaper. Prime spots in Caledonian Road and Finsbury Park – where disused garages are being converted into 600 sq metres of office space – have also been secured, with more to come in future years through the planning process.
Small businesses are already a key driver of economic activity in Islington's town centres and business clusters, making up 98% of businesses and employing 7% of its workers. They need our support, and I'm proud to be offering real, meaningful change and opportunity.
I'm confident this strategy will help towards an economy that works for all, tackling Islington's underlying poverty, disadvantage and social inequality, and make this a fairer borough.
Cllr Asima Shaikh is executive member for inclusive economy and jobs at Islington Council