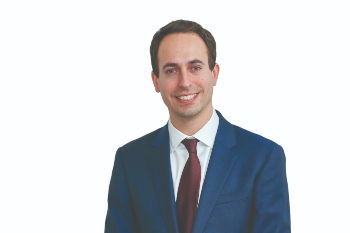 It is generally accepted that levels of home ownership have been steadily declining in England over the last few decades. In particular younger people are now less likely to own their own homes than they were in the halcyon days of black and white televisions and daily milkman deliveries. Observing this, alongside the maxim that 'an Englishman's home is his castle', the current Government has long been committed to increasing home ownership in the country.
First Homes arrive in this context and are a new form of discounted market housing. They offer a minimum discount of 30% of the market value of new properties, which must be priced no higher than £250,000 after the discount has been applied (or £420,000 in London).
Of course, discounted market housing, is not a new concept. Back in 2015 we were introduced to the concept of 'Starter Homes'.
Ultimately Starter Homes were somewhat of a disaster (none were built). So, enter the younger and hipper sibling 'First Homes', full of well-meaning aspiration to increase homeownership for those first-time buyers that are struggling to afford a house but that do not qualify for other forms of affordable housing.
That aspiration is arguably not misplaced. First Homes undoubtedly have the potential to be very appealing to many younger would-be first-time buyers who, through no fault of their own, are priced out of being able to own a home. They will also be attractive because, unlike other intermediate housing tenures such as shared ownership, their owners will not be required to pay additional fees and maintenance costs to a registered provider.
Will First Homes help to address the issues of affordability and falling home ownership? This remains to be seen. It is likely that in some areas First Homes will be delivered at an affordable price, within price caps appropriate to the needs of first-time buyers.
Conversely, some are sceptical that in more expensive markets they will be unviable; while there is concern that in inexpensive markets, First Homes could have unintended negative consequences for the local second hand market. This means that local authorities may have to tread carefully when setting price caps and defining the needs (e.g. house size needs) of first-time buyers.
How will future schemes be affected?
From a development perspective, there is a concern that replacing affordable housing units (which were previously sold upfront to a housing association or council) with First Homes (sold on the open market) will affect cashflow and viability. Furthermore, First Homes may attract purchasers who would otherwise have bought a small home on the scheme, requiring developers to re-think the mix of house types.
From a registered provider perspective there is undoubtedly a concern that the changes will squeeze out shared ownership tenures from the overall affordable delivery on any given scheme. That is bad news both for registered providers and those who would benefit from shared ownership but do not qualify for First Homes.
Let us not forget also that the NPPF's definition of affordable housing includes "other low cost homes for sale (at a price equivalent to at least 20% below local market value)". It is possible that this will also be squeezed out.
Conclusion
With its potentially substantial discount, which holds in perpetuity, and the requirement that they must form part of the affordable housing delivery on all schemes, the First Homes initiative is stronger and bolder than any previous planning initiative to assist first-time buyers. This will be widely welcomed by some buyers, particularly as residential prices continue to rise, but it remains to be seen whether they will be effective in all market areas. Furthermore, developers are anxious to gain assurances that schemes already in the pipeline under the current system can remain viable and these changes may put new and unusual pressures on the market mix of housing in new development proposals.
Matt Hare is partner at Carter Jonas (Cambridge)