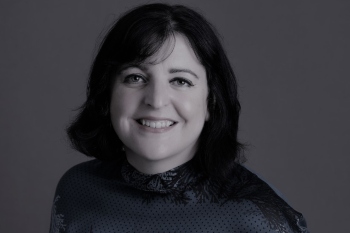 A recent poll In the Deloitte 2021 Global Human Capital Trends survey highlighted that 93% of respondents found that a sense of belonging drives organisational growth. Meanwhile, a study by Microsoft found that prior to the Covid-19 pandemic only 24% of organisations considered employee engagement a priority. In 2021 that jumped to 36%. These statistics also concur with a recent study that found 46% of remote workers said the best managers were those who checked in frequently and regularly.
The cracks in employee engagement were beginning to appear before COVID with the rise in digital agile working. However it has no doubt accelerated since the pandemic alongside increased isolation that has been compounded by lockdowns. What is clear is that our employers need different strategies to engage since COVID and all avenues to regain and build trust and ensure belonging point to compassionate leadership.
This is especially true in the public sector due to pressure staff have been put under to deliver services to vulnerable communities that have become even more dependent on services through the pandemic.
So what is different about compassionate leadership?
The real answer is not a lot. It is more the approach to leadership development that has changed. Often wellbeing, DEI, leadership and decision making have been treated like disconnected, disparate units of activity rather than belonging to something more holistic. Compassionate leadership brings it all together as well as offering pragmatic solutions to some of the gaps in communication that have been appearing to engage a more joined up way.
I describe compassionate leadership as: 'An intuitive, heart led, action orientated approach that builds real human connection & outcomes, not only for the individual but for the organisation & culture.'
From my own work, I have identified common issues in organisations being lack of purpose and clarity, culture, old school attitudes, lack of employee voice and lack of diversity. These are significant 'brilliance blockers'.
External pressures
It is not only activities within organisations however that has affected employee engagement but also national and world events. The death of George Floyd had a significant impact on the black community as well as the Oprah interview with Meghan Markle is just one example. Such issues have made the need for psychological safety and wellbeing to rise up the agenda as well as a call for greater allyship to help people be able to share their lived experiences safely and be heard – also part of the compassionate leadership framework.
Creating a better way for employees to express their feelings about both work and non work activities through ensuring the right spaces and support is in place is critical to ensure staff feel valued, trusted and ultimately cared for. It is a basic human need and with mental wellbeing issues on the rise, there is not a greater time to get this right.
So what gets in the way of organisations implementing compassionate leadership strategies?
There is a lot of work that needs to be done around dispelling the myths about how effective it can be in organisations. It is often termed as 'soft and fluffy' when the opposite is true. Compassionate leadership is more about 'tough love' actually and speaking with candour in a way that is genuine and intentional. This is more challenging to do than more passive forms of communication.
Other myths are that it may be expensive and not congruent with other programmes already underway. Again if the approach to see compassionate leadership as a Segway into a more holistic and structured approach that is multi-dimensional this is not true. It is also a false economy to fail to act and then suffer the consequences of low productivity and sickness absence.
The business case
There are a number of sources that demonstrate the power and value of compassionate leadership. Frost et al, 2020, Goetz et al, 2020 and Lillius et al 2011 identified that sufferers, clients, employees who witness or are involved in the act of compassion benefited from compassionate leadership with evidence that sufferers were sustained through their suffering. It has even been shown to lower mortality rates in hospitals. Fryer 2013 and Lillius 2011 also found it improved employee engagement and retention which in term boosted productivity. Finally and perhaps most critically it has also been found to improve both personal health and wellbeing and the customer service experience.
Where to get more information
Toni Mclelland and Michelle Harte have set a stretching ambition to develop leaders in 100 organisations by the end of 2022. More information about this can be found here: Services - HREsQue
Michelle Harte is founder of HREsQue