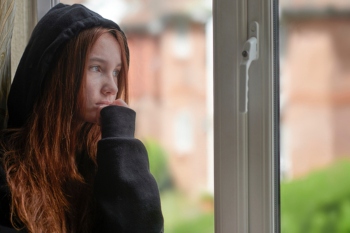 On the 9th September 2021, the Care Planning, Placement and Case Review (England)(Amendment) Regulations 2021 came into force. The new regulations sparked a fierce campaign by children's charities for the government to recognise the plight of 16 to 17 year old care leavers placed in unregulated accommodation.
The regulations prohibit the placement of "looked after" children - children in care - under the age of 16 in what are known as "other arrangements". These "other arrangements" are unregulated children's homes, basically bedsits, flats and shared housing, also known as "semi-independent" or "supported living".
The Guardian reported on 12.03.20 that that there were some 6,190 children living in such placements, who were under care orders and of those 90 were actually under the age of 16. So, prior to the 2021 regulations, it was technically permissible for a local authority to place a 15 year old in unregulated accommodation. That is now illegal.
However, what the new regulations do not do is address the position of those children in care, or leaving care who are 16 or 17. It is important to realise that these are still legally children and practically speaking, they may be highly vulnerable. As a matter of common sense, a child does not magically morph into a person well able to take care of themselves on their 16th birthday.
It should be borne in mind that the provision of unregulated accommodation is described in detail in Volume 3 of the Guidance attached to the Children Act 1989 "Planning transition to adulthood for care leavers." Chapter 7 is the relevant part of the Guidance. This quotes from a 2006 report published by the then children's rights director. The report lists a number of fears commonly found amongst care leavers, including being on your own and leaving care before you are ready. The Guidance recognises these and other issues and says that: 'It will therefore be good practice for local authorities to commission a range of semi-independent and independent living options with appropriate support, for example supported accommodation schemes, foyers, supported lodgings and access to independent tenancies in the social and private rented sectors with flexible support.'
Therefore, the idea is that although care leavers do not receive the direct supervision of a foster carer or a care work in a regulated home, nonetheless they are supported in various different ways by the local authority. Moreover, Chapter 7 states that in the case of "supported lodgings", "supporting housing" and "Foyers", local authorities are expected to have safeguarding procedures in place for such placements, such as the Supporting People Quality Assurance Framework and Foyer Federation Accreditation Scheme.
However, this a big jump from foster care, which is heavily supervised by local authorities and crucially which should deliver something like the degree of support that a child outside of the care system might expect from their parents. Unregulated accommodation is also a very long way from regulated children's homes, which again can and do provide high levels of support to children in their care, as well as being subject to strict statutory safeguards.
A number of children's charities have raised concerns that some unregulated accommodation is unsuitable or unsafe for young people to live in. Specifically it is said that the accommodation is not being properly run, of poor quality and the support is too weak to help young residents transition to full independence. In some instances, lack of support is leaving young people at significant risk of exploitation.
In the face of these concerns, the Government has said that 16 and 17 year-olds do not need the same protection as under 16's and that they can manage in accommodation where they do not receive any direct care.
The number of children in care in England has risen by 15% since 2015 to 80,050 as at 31 March 2020 of which approximately 6,780 were in the care of one of England's 2,378 residential children's homes. The number is of course comparable to the number of children in supported accommodation. The cost of keeping each child in a children's home is very high indeed and there is a chronic scarcity of places. The weekly cost of placements at private and voluntary sector homes is, on average, £3,970. The minimum foster care allowance paid is between £134 and £235 a week with private foster agencies typically paying double that amount, although that figure does not include the cost of other local authority support for the placement. A foster carer can care for a child up until adulthood and beyond in certain cases, which suggests that the 6000 or so children in in supported accommodation are not considered suitable for foster placement.
I could not find any figures on the cost of supported accommodation, but the figure is bound to be a fraction of the figure of an unregulated children's home. Therefore these are children who appear to be slipping between the provision of foster care or a children's home, and in some cases, it appears that this may be because there is nowhere else to place them. The new regulations do nothing to remedy this problem, which as with the number of children in care is growing all the time.
Malcolm Johnson is head of the child abuse compensation team at Lime Solicitors