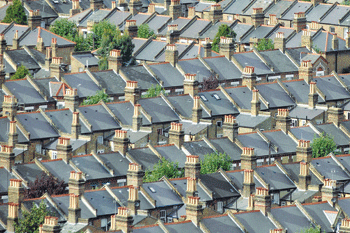 The Government must amend the definition of 'affordable housing' and change its approach to viability testing in its updated planning framework, campaigners say.
Two organisations have called on Whitehall to 'clarify and strengthen' its commitment to delivering affordable housing by amending the definition and reforming the viability test.
The Town and Country Planning Association (TCPA) and the Association for Public Service Excellence (APSE) have made the call ahead of the publication next week of the updated National Planning Policy Framework (NPPF).
New research from the TCPA and APSE found 60% of councils said the viability test had 'hindered' their ability to secure affordable housing in their local areas.
It also revealed only around one in 10 local authorities said the viability test helped with the provision of affordable housing and 29% didn't know.
Viability tests allow developers to backtrack on commitments to build affordable housing made while applying for planning permission.
They are able to argue such housing would reduce their profit margin and so cannot be built.
'There is no doubt that the current planning framework has deprioritised vital policy on affordable housing, climate change, good design and social equity, each of which are essential for building quality places,' said Kate Henderson, chief executive of the TCPA.
'A key factor which led to this outcome was the introduction of viability testing, which places the needs of developers and land owners above the wider-public interest.
'The test has spawned a wasteful and costly industry for all parties which has had the net effect of dramatically reducing the delivery of affordable housing.
'The publication of the updated NPPF is a key opportunity for the Government to set a new direction for planning, starting with rebalancing the viability test so councils can secure the affordable housing their communities need.'
Paul O'Brien, chief executive of APSE, commented: 'Our latest research reveals that 98% of councils have identified the need for affordable homes in their local authorities as severe or moderate.
'Alongside financial freedoms, councils need a planning system that enables them to deliver more genuinely affordable homes.
'The Government should ensure that the definition of an affordable homes set out in the new NPPF is based on a measure of income and not pegged to an arbitrary proportion of market price.'